2016
(14) "Synthesis of coil-comb block copolymers containing polystyrene coil and poly(methyl methacrylate) side chains via atom transfer radical polymerization", Seonhee Shin, Seohyun Moon, Myungeun Seo*, and Sang Youl Kim*,
J. Polym. Sci. Part A: Polym. Chem.
54, 2971-2983 (2016)
[link]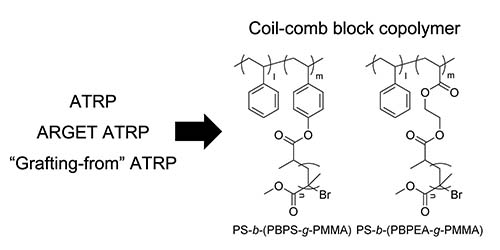 (13) "Heteroarm core cross-linked star polymers via RAFT copolymerization of styrene and bismaleimide", Nam Young Ahn and Myungeun Seo*,
RSC Adv.
6, 47715-47722 (2016)
[link]